today's results (November 22) – 24hfootnews
Advertisement
Four games of the group stage of the 2022 World Cup were played on Tuesday. Here are the results of November 22 in Qatar.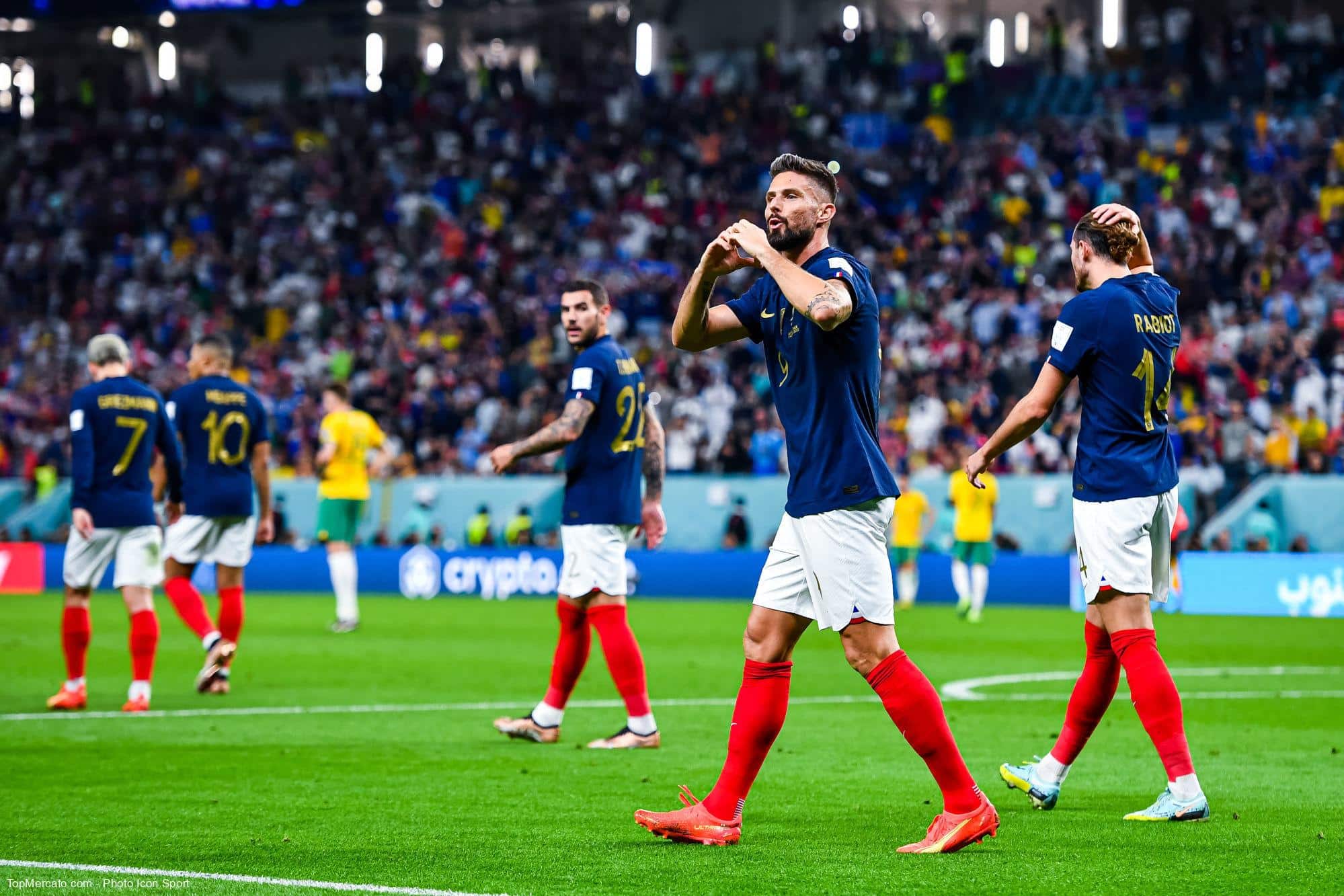 World Cup results for November 22, 2022
– Argentina 1-2 Saudi Arabia (Group C) Goals: Messi (10th, sp); Al-Shehri (49th), Al-Dawsari (53rd).
– Denmark 0-0 Tunisia (Group D).
– Mexico 0-0 Poland (Group C).
_ France 4-1 Australia (Group D) Goals: Rabiot (27th), Giroud (32nd, 71st), Mbappé (68th); Goodwin (9th).
Summary of the day
The huge surprise of the day and this start to the World Cup came from Group C, and the meeting between Argentina and Saudi Arabia. Unbeaten for 36 games, Lionel Messi's Albiceleste, who opened the scoring from the penalty spot, eventually lost 2-1 to the Middle Eastern nation. The men of French Hervé Renard therefore take the lead in group C, while Mexico and Poland could not decide (0-0). Argentina brings up the rear (4th). In Group D, France got scared by taking a goal in the 9th minute from Australia, but the Blues reacted well, thanks in particular to a double from Olivier Giroud, who became the co-best scorer in the history of the French team. In the other match of the group, Denmark and Tunisia drew (0-0).
World Cup 2022: the rankings
Group C:
Saudi Arabia (3 points)
Poland (1 point)
Mexico (1 point)
Argentina (0 points)
Group D:
France (3 points)
Tunisia (1 point)
Denmark (1 point)
Australia (0 points)
The latest news from the 2022 World Cup