Mandanda thinks OM disrespected him
Advertisement
Steve Mandanda spoke about his departure from OM. The goalkeeper thinks he deserved more respect last season. The French international nevertheless regrets leaving so quickly, without saying goodbye to the supporters.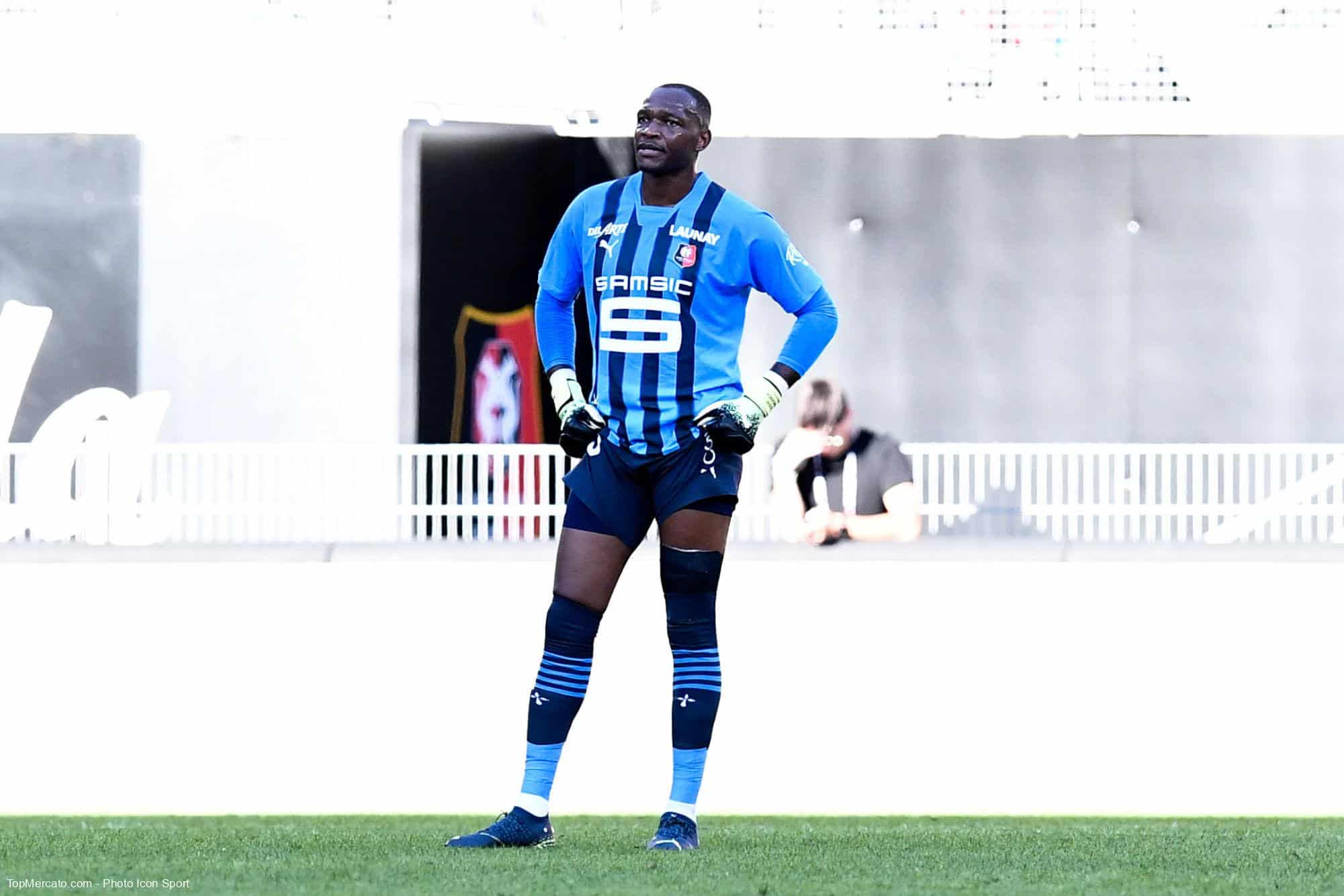 At the microphone of Canal+Steve Mandanda has revealed that he has the opportunity to "staying in Marseilles", last summer. The current Stade Rennais player, however, confirmed that he had a hard time competing with Pau Lopez: "What I went through last season was too much to bear. For me, being on the bench, not playing, is something I can't stand. If I deserved more respect? Sure, but it didn't happen that way. I understand that the leaders of OM are going on another idea, another project. Today, that proves them right since Pau (Lopez) is performing well and is having a very good season. » The Kinshasa native then admitted to leaving very quickly, during the transfer window: "Of course it's a pain. It was a difficult moment… In addition, I left without saying goodbye to the supporters. It really happened overnight, it wasn't a basic planned thing. I left borderline like a thief. »
A total of 613 games in the jersey of OM
Recruited from Le Havre in the summer of 2007, Steve Mandanda played 613 games, conceding 674 goals and 199 clean sheets, with OM: a record! The doorman did not agree to be put in competition with Pau Lopez, last season, when he was 36 years old. The player was released from his contract and signed up with Stade Rennais until June 2024. The supporters then applauded him when he returned to the Stade Orange Vélodrome, in Breton colours.
Steve Mandanda has taken part in 13 games with Stade Rennais this season. Didier Deschamps selected him in his group to participate in the World Cup in Qatar.