A few days before the opening ceremony of the 2022 World Cup in Qatar, millions of supporters from around the world and more than 10,000 French citizens are preparing to travel to Doha to attend the global event. Focus on the prerequisites, offers and information not to be missed for people who will be boarding from Paris in the coming days.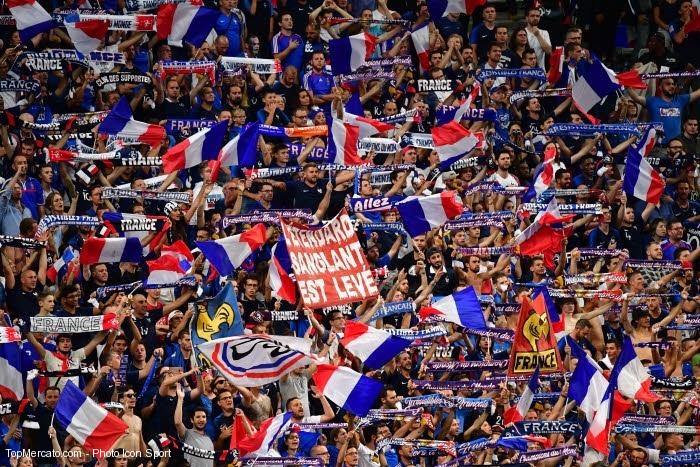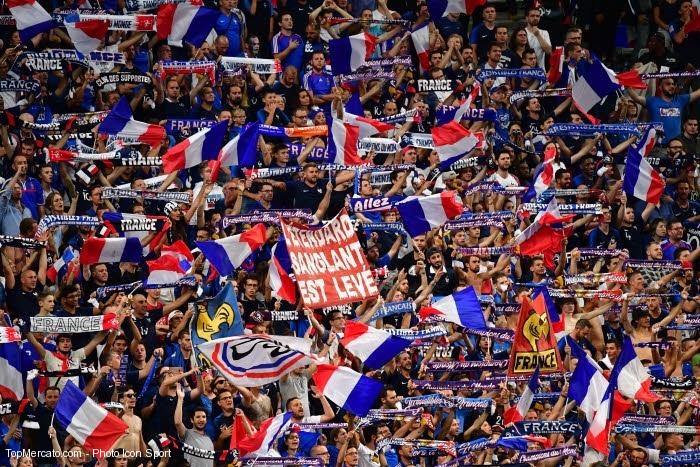 Requirements to travel to Qatar
The electronic ticket
Since November 1, only ticket holders for one or more matches will be allowed to enter Qatar! The Emirate authorizes the presence of three guests who will have to pay an entrance fee of 500 Qatari riyals (132.50 euros) if they are over 12 years old. This mandatory condition will be waived from December 2!
The Hayya card
The Hayya digital card is an entry permit to the State of Qatar acting as a visa. This device, specially set up for the competition, has been compulsory since November 1. until December 23 and will be required to access the stadiums.
After purchasing their tickets, supporters must apply for this card via the site or the mobile application "Hayya to Qatar 2022".
Prior to receiving final approval, a color photograph not older than 12 months, a valid passport (at least until March 22, 2023), a ticket application number, and emergency contact details will be requested in addition to proof of accommodation for people who plan to stay more than 24 hours in the territory.
This card gives access to health coverage during the stay and gives free access to public transport (metro, bus) as well as a SIM card. Finally, it will be necessary to present it with each ticket to be able to enter the stadiums.
Hayya Card Support Contact Information: [email protected] or call 2022 (Qatar) or (+974) 4441.2022 (International).
Info COVID-19
To enter Qatar, no PCR test and proof of vaccination against Covid will be required. Downloading the tracking application " Ehteraz » as well as wearing a mask are not compulsory but will be required by health establishments.
Transport offers
Qatar Airways packages
In collaboration with FIFA, Qatar Airways has adorned its Boeings with the World Cup logo to promote the event.
On the site of the airline companytravel packages including tickets and accommodation costs were sold between 3,000 and 10,000 euros depending on the matches chosen.
Unfortunately, it is too late to benefit from these offers but if you manage to obtain a last minute place to attend one of the matches of the competition, it is still possible to find some flights.
Flight comparators
Comparators such as Kayak, Kiwi, Opodo, Ulysses or Skyscanner will allow you to find direct flights with Qatar Airways, Air France or Turkish Airlines for an amount between 900 and 1500 euros excluding hotel costs. The prices are substantial but, for a last minute getaway, it's impossible to do better!
On the spot
For holders of electronic tickets and the Hayya card, public transport will be totally free and should be favored to avoid the risk of traffic jams.
The metro will serve five of the competition's eight stadiums and will be open from 06:00 a.m. to 03:00 a.m. daily (09:00 a.m. to 03:00 a.m. on Fridays).
Buses will run at full speed to reach stadiums, airports, some hotels and the main fan zones.
Accommodation offers
The society Qatar Accommodation Agency 2022 was officially appointed by the Supreme Organizing Committee to provide accommodation for visitors to the World Cup.
Its site, accessible for a limited period of 30 minutes, offers a wide choice of hotels and other types of accommodation in the immediate vicinity of the various stadiums.
From villas to luxury hotel rooms to small accommodations that are more functional than grandiose, the offer is adapted to all needs and budgets. A night could thus cost between 80 euros and 5500 euros per person!
Addresses and access conditions to the World Cup stadiums
To enter a stadium on match day, fans will need to show their e-ticket and Hayya card. Spectators should also consult the list of prohibited items on Qatar2022.qa before going to the stadiums.
The addresses of the World Cup stadiums
Al Bayt Stadium: Building No: 125 Street: 393 Area: 74 Doha, Qatar
Lusail Stadium: Building No: 660 Street: 235 Area: 69 Doha, Qatar
Al Thumama Stadium: Building No.: 521 Street: 260 Area: 46 Doha, Qatar
Education City Stadium: Building No: 71 Street: 2741 Zone: 52 Doha, Qatar
Ahmad Bin Ali Stadium: Building No: 306 Street: 1700 Zone: 51 Doha, Qatar
Al Janoub Stadium: Building No: 1707 Street: 281 Area: 91 Doha, Qatar
Khalifa International Stadium: Building No.: 51 Street: 725 Zone: 54 Doha, Qatar
Stadium 974: Building No: 161 Street: 210 Area: 29 Doha, Qatar
L'article how to get to qatar? est apparu en premier sur 24hfootnews.