His injuries, the controversy over Qatar … Benzema confides
Advertisement
Karim Benzema confided in France 3a few days before the start of the 2022 World Cup. The Madrilenian evokes in the interview his state of form, but also the controversies surrounding the organization of the World Cup in Qatar.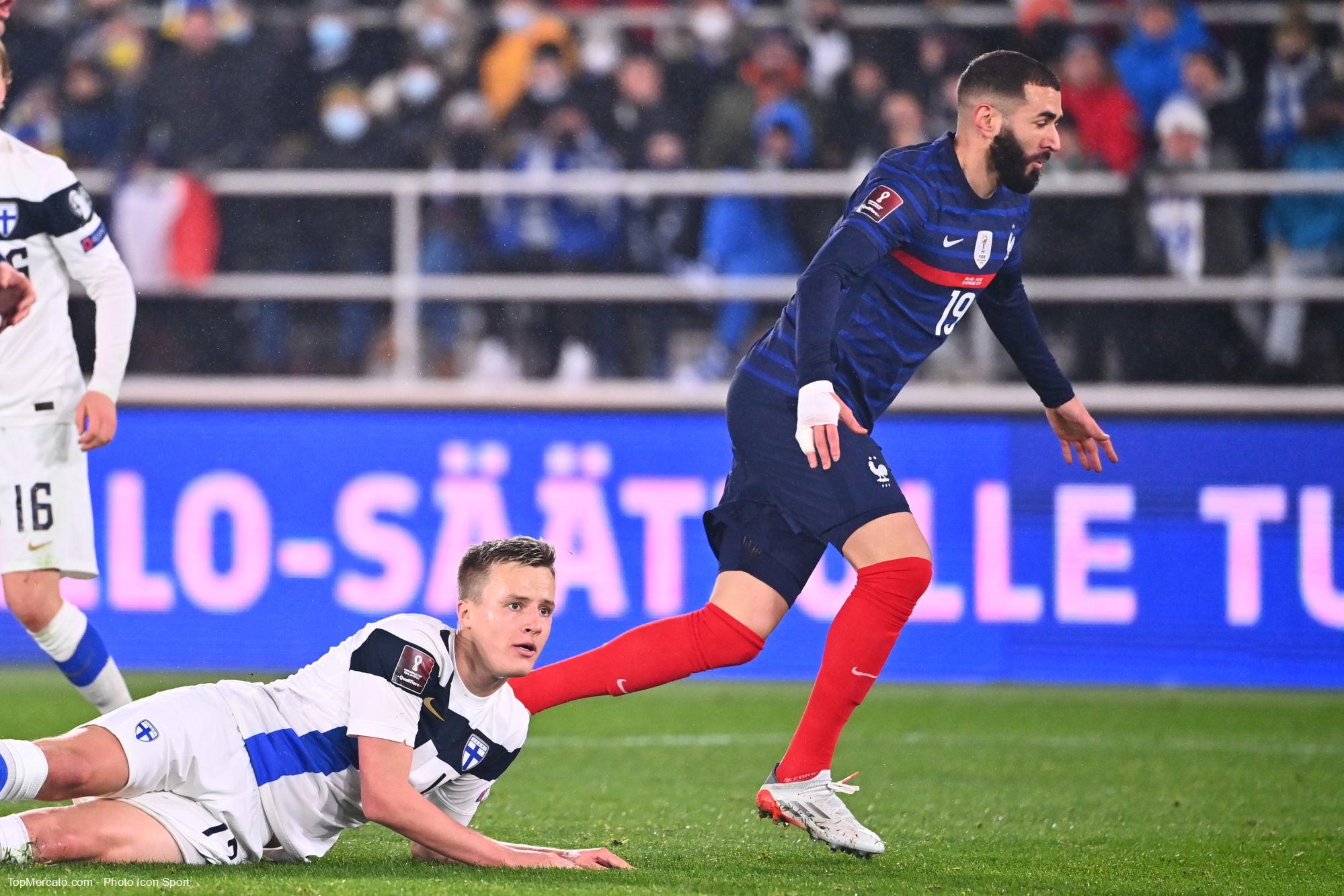 Regularly injured in recent weeks, the 34-year-old striker did not participate in the collective training of the French team on Tuesday, before flying to Qatar with the Blues delegation. Karim Benzema, however, assured that he would be in good shape for the start of the international competition: "No more pain, no more discomfort. Today, I'm fine, I recovered well. I am physically and mentally well. I will be ready for the 1st game. I can not wait to be there. Mentally, we are already ready."
The Real Madrid captain has faith in Didier Deschamps' group, and thinks the Blues can go all the way: "There is a trophy which is very hard to get with the selection. It will be hard but not impossible. It's been a long time since I played the World Cup. The desire has always been there. A World Cup is something exceptional. For me, being part of the band is another dream and an opportunity to do something big. The most important thing for me is the big day. With the pressure to be good on the pitch, to do great things, to score goals, to make decisive passes and to have fun. And why not win it. These are competitions for great players and now is the time to do it."
In addition, Karim Benzema asked that the controversies do not pollute the Mondial des Bleus: "The controversies, we cannot change them. This announcement dates from 2010. Doing controversy a week before the World Cup does not change anything. We are football players, we must leave our controversies outside the French team. I think we ask too much of footballers. We can't ignore that, but we have to stay focused on football."
That said, the players of the French team are collectively committed to helping human rights NGOs.